Mobile Application Developers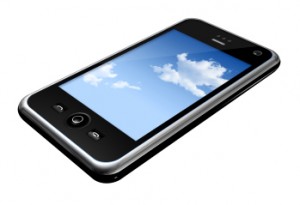 Mobile application developers are in demand today. The reason is mobile application growth, which I talked about earlier. In regards to mobile application developers, I think there's a few key questions that need to be answered:
How long does it take to be a mobile application developer?
What is the best way to learn mobile application development?
How much money does a mobile application developer make?
Where can one hire a mobile application developer?
Before we get into the question, let's get a few important facts understood about mobile application developers (those people who make the mobile apps and games we use).
Game and application development is hard. It's tedious and time-consuming work. Accept this. There's also a multitude of development tools available to develop apps and games. This can be overwhelming to look at. That's why Jeff and I are using a simple tool called Corona SDK to eliminate that confusion. It's free to try out forever, and then costs money to release apps with. It's worth it. Finally, it just takes time to learn and experiment. There's no substitute for hard work, learning, and experience. Now, let's answer the questions.
1. How Long Does It Take To Be a Mobile Application Developer?
What if I said it takes a few weeks? Or a few months? One size does not fit all. Ask yourself some questions and this will determine how fast you can be skilled at developing mobile applications.
Do I have any prior programming experience?
Have I made any web pages or websites?
Am I familiar with how user interfaces work (using buttons, dropdown lists, checkboxes, etc…)
Do I have a mobile phone and use any apps?
Am I willing to invest the time to learn to develop mobile apps?
Do I have a great app idea that I want to learn to implement?
If you are seeking to be a mobile developer and have no prior programming experience, it's going to take a lot more work to learn. If you know programming already and have experience building websites, then your learning curve won't be as steep. I can't put a time frame on it. However, I can say this for myself. I've been doing mobile application development for a few months now and am getting comfortable with it (using Corona SDK). But I have prior experience since 2001 developing websites and doing programming, so I'm at an advantage for learning.
I'd rather see someone not worry about this question, but just start to pick up some tools and see what they can create.
2. What is the Best Way to Learn Mobile Application Development?
I don't know that there is a best way currently. There's certainly plenty of tutorials on the Internet one could go through using a variety of tools. Jeff (jjxtra) did the research for what he thought would be a good way to learn and came to the conclusion of using Corona SDK because it supports Android and iPhone compatibility equally and has a simulator that lets you see your app in development quickly.
So the best way is to first pick a tool that will get the job done. Jeff and I think Corona SDK is a great tool. You might find something you like better though. There's no official game or application development school out there. Just a bunch of examples and tutorials. I see this as an opportunity though for someone who can provide a simple and clear mobile application developer school or set of tutorials that is more valuable than what is out there. Maybe I'll take on that challenge for the future 🙂
3. How Much Money Does a Mobile Application Developer Make?
Supply is less than demand. This tells me that it's a lot – close to six figures and beyond based on experience and skill level. Why wouldn't you want to learn to be a mobile application developer with the earning potential, especially if you are earning a small amount right now. See Indeed for more information on mobile application developer salary.
A great salary can be earned working at a full-time job as a mobile application developer. I think there's even more potential if you can create an app or work with a team to make an app that adds a tremendous amount of value – either entertainment or filling a need. There might be more of a chance to fail here, but as I mentioned above, the growth of mobile apps is only going to create more opportunities.
4. Where Can One Hire a Mobile Application Developer?
I think many of the great developers are already working for a company or creating their own app ideas. This leaves the problem where supply is less than demand. All the good one's are taken… But this creates an opportunity for someone to learn to develop mobile apps to fill that position. Still, it's not all bad news. There's plenty of ways to find a mobile developer. Here's a few of them:
Find apps on the iOS, Android, and Windows Phone app stores and get in touch with who made them.
Search for websites of mobile application developers and contact them.
Go to websites like elance or rentacoder and find someone looking for work.
Find college students studying computer science and persuade them to learn mobile development.
Learn to do it yourself!
I'm of the belief that if you can do it yourself or find someone near you that you can meet with regularly, that's a better way to go.
Conclusion
Mobile application developers are more in demand today than supply is providing. This is good news for those of you wanting to be a mobile application developer. Just pick up a programming language or tool and start. Build a portfolio of your own apps. If you're looking to hire others, look online at some of the popular "rent a coder" type websites and see if you can find someone make your app vision come true. Or just learn to do it yourself.