Procedural Lightning Featured on Unity Asset Store
Today I visited the Unity Asset Store home page and I noticed something curious.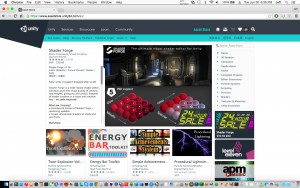 That lightning bolt with the black background is the lightning asset I've been working on for the past few months. I'm amazed to see it featured on the Unity home page.
I've spent quite a few hours on this lightning and I believe it to be best in class not just for Unity but for any game engine. I've had input from very helpful people who have given feedback and ideas, which I greatly appreciate.
Download Procedural Lightning for Unity and let me know what you think.
*EDIT*
Looks like my mirror asset is featured now! How fun!