Math Asteroids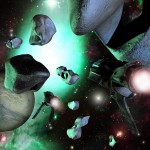 Math Asteroids is a fun, math, learning game that takes place in outer space. As the pilot of a space ship, you are tasked with entering the answers to math equations in order to survive each level. Included is addition, subtraction, multiplication, division, simple algebra, and many more.
If you're interested in keeping your brain sharp, Math Asteroids is the game for you. Now Available on the Windows Phone.
You can play the Windows version of Math Asteroids for free!
If you have problems with the web install, try this zip file (extract it to your desktop).
— ZIP FILE DOWNLOAD —