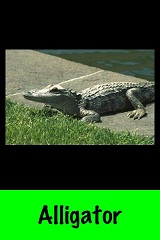 "Animal Learning" teaches you over 100 different animals by name and by sound.
Kids love learning about all kinds of animals and listening to their sounds.
Kids will learn quickly what sounds an animal makes and how to say the name of the animal. Great for developing brain power!
To hear the animal sound, touch the animal. To hear the animal name, touch the animal name at the bottom. To change animals, swipe left or right on the device.
Download Animal Learning from the App Store today!